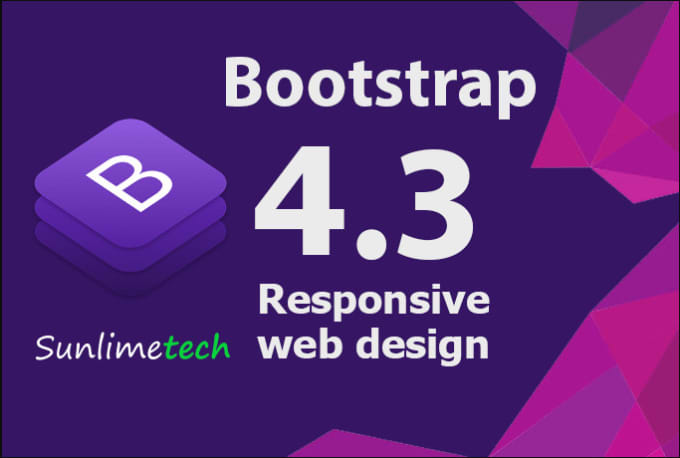 Bootstrap is a very popular responsive front-end framework. It is a mobile-first framework. You can use the website on any device designed using bootstrap.
What you will receive:
Update version 3 to 4.
Design from scratch
PSD to Bootstrap 4 (Bootstrap 3 client choice)
PNG to bootstrap 4 (Bootstrap 3 client choice)

JPG to Bootstrap 4 (Bootstrap 3 client choice)
PDF to Bootstrap 4 (Bootstrap 3 client choice)
Globally responsive
Clean CSS code
Properly commented code
Properly indent code
Mobile first sites
Viewable on iPad, iPhone, Android, window phone devices and large devices.
All necessary meta tags
Proper usage of H and P tags for SEO purpose.
W3c validated code
Cross-browser compatibility
Basic and complex javascript and jquery
90+ page speed.

Secrets of success:

Customer satisfaction is my utmost priority
Focused on quality rather than quantity.
NOTE: Please contact me first before placing an order.