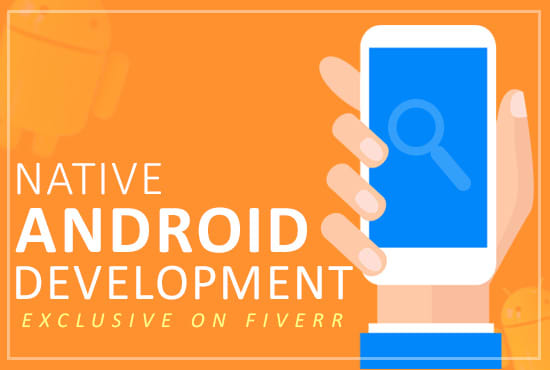 We have over 8+ years of experience in Android, Java, J2EE(Spring/Hibernate)
We have expertise in:
Mobile Application
- Live Streaming
- Chat SDK (QuickBlox, SendBird, AppLozic, Pusher, Layer, Firebase)
- Firebase (Database, Storage, Cloud Messaging)
- Push Notification (Firebase, OneSignal)

- In-App Purchase, PayPal, Stripe SDK
- Google APIs i.e. Map, Places, Direction
- Google Analytic

- Flurry, AppBoy

- AdMob Integration
- Web Services (XML, JSON Rest API)
- Okhttp, RetroFit, Volley network library

Publish on Play Store

J2EE Application (Spring, Hibernate)
Amazon AWS (Elastic Beanstalk, Mobile Hub, S3, CodeCommit)
Heroku Deployment
Version control system (GitHub, BitBucket, Git, SVN)
Agile Methodology (Asana, Trello, Mantis, Jira)
HTML, JavaScript, CCS, etc.
We believe in building long relationships. Money isn't my primary concern - the relationship matters the most. I love to work efficiently and I highly value my client's time.
Or

Publish your android app on play store.
Talk to me before you order my gig.