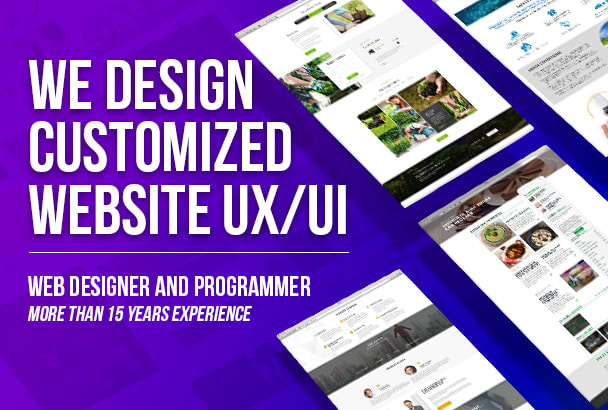 With over 18 years of experience in various creative industries and roles, I have acquired a wealth of knowledge and skills. My work is clean, dynamic, and always buyer-focused. I value client relationships and work to deliver the most effective and highest quality services.
I want to make sure we'll be a terrific fit so let's connect for on a 5-minute chat to discuss your job.
Are you looking for a professional web or app designer with high potential for conversions? I will design and develop such a page in WordPress or HTML. In additional I always strive for quality UI/UX functionality. Once the web is up and fully functional, the rest will come together!

Why is important a good design? because a good design can help you to establish trust and your users will spend more time on the website or app which will increase your sales.
What's the process?

• Send all the required details
• Within 5 to 8 days, I will send you the initial design to appraise
• You evaluate the design and determine any changes that you want implemented
• I make the necessary revisions and resubmit them for final approval
• Once the design is approved I'll send you the source files